I treated meeself wit a crackin' good picture yesterdae.
And yes, I wore a kilt going to it.
I won't be writing a long movie review, because good movies don't deserve long reviews, but I will say is it's a combination of this:
This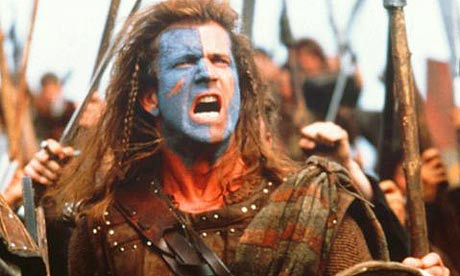 THIS
and THIS!!!!
So basically, it's just about the greatest thing ever invented. Strong emotional veins guided by the core of human nature intertwined with Celtic mythology, radiant visuals, and character-driven humor from beginning to end. But what less can you expect from Pixar?
AND ON THAT NOTE: Some unruly critics are inexplicably questioning the brilliance of this film. They are obviously grossly unperceptive. Just because there are witches and strong female leads does NOT make it "witchcraft" and "feminism". "Brave" is a tale of humility, passion, family, tradition, and the battle between fate and choice that governs the laws of both legend and reality. The plot-line may be well-worn, but at least Pixar chose to make their supposedly least original film in a genre in which I will never be weary: the fairy tale.
"Our fate lives within us. You only have to be brave enough to see it."